by Megan Frank • Published on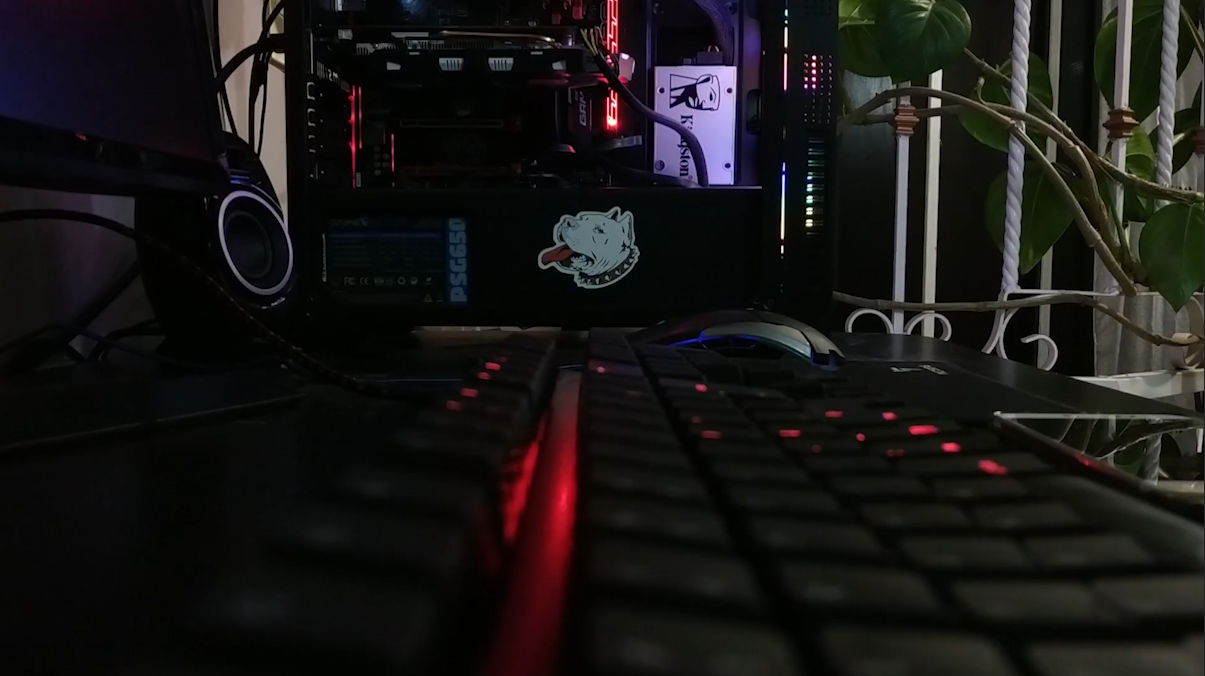 ALLENTOWN, Pa. (WLVT) — While the coronavirus pandemic caused every major U.S. sports league to postpone games, professional esports leagues were able to resume playing with a bit more speed.
TECH TAKEOVER: Watch more tech reports from PBS39's Megan Frank
Still, the new normal for esports didn't happen overnight. Esports is a spectator sport, and a part of the draw for fans is the ability to watch their favorite pro gamers play live and in-person. Like other sports, professional esports teams travel for games and play in front of fans at large arenas.
In 2018, Newzoo, a gaming industry market research group, reported that some 380 million people tuned in to watch professional esports games.
Like athletic sports, esports teams needed time to regroup. John Fazio, CEO of Nerd Street Gamers, says these days, most leagues have opted to go completely digital—keeping both players and fans at home.
"We essentially had to build an entirely new digital business for our tournaments," Fazio told PBS39. His group operates esports arenas also known as esports studios in Philadelphia, Denver, Austin and Los Angeles.
"It was hard at first, but we knew we needed to make this pivot," said Fazio. "Now, we're seeing tens of thousands of new viewers joining in to watch. We even have ESPN putting our games on the air. It's a level of attention that we never expected, especially given the circumstances of the pandemic. If anything, it shows a growing interest in esports."
According to Goldman Sachs, the esports industry is expected to be worth $3 billion by 2022.
"As of this year, esports is a $1 billion dollar industry and that's expected to grow exponentially," said Fazio. "The pandemic has given us an opportunity as an industry to introduce ourselves to more people. How many kids do you know who come home and rush to play their favorite video game? Now, those kids have time to learn more about esports. The fact is, there are opportunities and scholarships available for kids to play esports on the high school and college level. So, esports is worth checking out."
Fazio's group also does outreach work to connect young gamers to scholarship money and other opportunities at high schools and colleges across the U.S.
"Back in 2004, I went to an internet cafe at a mall and got to see a video game tournament. It felt like I was at a soccer tournament! Seeing that on a local community scale, I wanted to build something nationally that could connect students with opportunities in gaming," said Fazio, who is also a proponent of helping kids gain access to gaming equipment and an internet connection.
COLLEGIATE ESPORTS
Karen Ruggles, program director for DeSales University's esports team, the DeSales Bulldogs, says the school offers scholarships of up to $4,000 a year for esports players.
"There's a lot of opportunities with esports! Yet, there's still a lot of people who don't get it. They say: How is this a sport? Why is this a thing? I think it's all about giving it a chance," Ruggles told PBS39. "There are great plays and strategies that go into each game. We have some Hail Mary plays for sure! You find yourself feeling excitement as you watch, and the next thing you know, you're yelling at the screen saying: Come on, come on!"
DeSales' program offers esports games like "League of Legends" and "Overwatch." To keep players safe, a few tweaks were made for the upcoming semester.
"Only the Overwatch gamers will be competing in the fall," explained Ruggles. "Their access to the arena is being prioritized to maintain social distancing. The nice thing about our arena is that I can tell the students where to sit, so they're not sharing a computer with anybody else. There's also flexibility for students to play from home, as long as they have a system and reliable internet connection, they can be in the confines of their own home."
PBS39 also checked in with the Moravian College esports club about its plans. Nick Laird, who oversees the Cyberhounds as an advisor, says changes are underway for the group.
"Right now, we're still in the planning stages," Laird told PBS39. "We have gaming PC's in the room that we'll be moving in a way that will allow us to maintain social distancing. I think esports is definitely more equipped to be able to thrive in this sort of situation, and hopefully, we'll continue to grow. The goal is to provide an outlet for gamers. The students really love playing and we want to allow them to do so as safely possible."
LEARN MORE
You can learn more about esports opportunities in Pennsylvania through Nerd Street Gamers and the PA Esports Coalition.
This article originally appeared on the PBS39 website on August 20, 2020.  To watch the broadcast and read the article on the PBS39 website, please visit Esport Gamers, Fans Ride Wave Of Pandemic Upset.