2020-2021 Events 
---
FILM SERIES (7pm Tuesdays)
Zoom link for all films:  https://moravian.zoom.us/j/97131640178?pwd=VlRXNGUva1pkNGFQdFZkaEtVOUFPUT09
---
Tuesday, April 13 (7pm) InFocus Bridge Event:
Poisoned Generations: Addressing Toxic Environmental Exposure & Health Inequity in Federally Assisted Housing (Emily Benfer, Wake Forest University)
The burdens of environmental pollution and degradation do not fall evenly across society. This talk will focus on two case studies related to lead poisoning - one due to public housing located on a superfund site and the other due to lead based paint. These cases will highlight the importance of advocacy in the face of injustice.
Emily Benfer is  a well-known authority in the field of health and housing justice. She has engaged in direct representation, class action litigation, grassroots organizing, creative advocacy strategies, and federal and state policy reform in multiple areas of public interest law, including homelessness, lead poisoning prevention, special education, housing, health, and environmental justice.
---
Thursday, April 22 (7:00 pm M.S.T. = 9:00pm E.S.T.)
Seeing Differently: The Art of Communicating Climate Change
Virtual Event FREE
Webinar hosted by the Denver Museum of Nature and Science
Climate change affects each and every one of us, from right here in Colorado to communities around the world. The need for collective action on this global challenge has never been more urgent. And yet, scientific facts and news reports alone are not always enough to persuade others. Humans engage with issues through other emotional and sensory means as well, and mediums such as theatre, comedy, film, and painting can be especially impactful. Climate change communicators can and should seek to engage these other ways of knowing, harnessing the power and interconnectedness of the arts to illuminate the importance of safeguarding our planet's health for future generations. 
Join us virtually on Earth Day at 7 p.m. MT for a special evening of climate conversation hosted by Denver7 Chief Meteorologist Mike Nelson, featuring a diverse lineup of filmmakers, artists, performers, and more. This free public event is presented by the Denver Museum of Nature & Science, Denver7, and the CU Boulder Center for Humanities and the Arts in collaboration with the Institute for Science & Policy and Inside the Greenhouse at the University of Colorado Boulder. The event will also be livestreamed on Facebook and YouTube. 
"The World's Littlest Book on Climate" by Mike Nelson, Pieter Tans, Michael Banks is available for purchase. Free shipping is included.
---
Tuesday April 6 (7 p.m., virtual)
Solar For All 
Washington DC's Solar For All program is one of the most progressive solar mandates in the United States, with a goal of providing 100,000 low-to-moderate income families with lower energy costs through solar. Solar For All explores how the District is using innovation and equitable access to local, clean energy to lower the energy burden for the city's most vulnerable residents and protect underserved communities in the face of our changing climate.

This is a short documentary (30 minutes), which will be followed by a Q&A with the filmmakers.
Zoom link: https://moravian.zoom.us/j/97131640178?pwd=VlRXNGUva1pkNGFQdFZkaEtVOUFPUT09
---
Tuesday March 23 at 7 p.m.
David Attenborough: a Life on Our Planet (7 p.m., virtual)
The witness statement of the famous nature broadcaster on the changes in the natural world over his lifetime; gorgeous, heartbreaking, and eventually hopeful (83 min, followed by discussion) Zoom link: https://moravian.zoom.us/j/97131640178?pwd=VlRXNGUva1pkNGFQdFZkaEtVOUFPUT09
---
Thursday, March 18 at 7 p.m. 
"Battleground" Documentary on Two Political Campaigns in the Lehigh Valley
This Documentary entitled "Battleground" on two political campaigns (one Democrat, one Republican) in the Lehigh Valley was just completed at the end of 2020. It's a very informative and also moving account of political life and life in general in our valley, now and in the past.
Registration is required​ , go to https://www.moravian.edu/battleground-doc​,   
and then enter your email address and receive the link to watch in your inbox. 
Preview YouTube video Battleground | Official Trailer | WORLD Channel
Battleground | Official Trailer | WORLD Channel   
This event is sponsored by Moravian's Political Science Department. For more information, contact Khristina Haddad Associate Professor and Department Chair of Political Science, haddadk@moravian.edu. 
Tuesday, March 9 at 7 p.m. 
Diversifying Power: Why We Need Antiracist, Feminist Leadership on Climate and Energy

LECTURE
All politics is now climate politics, so all policies, from housing to health, now have to integrate climate resilience and renewable energy. We need to reclaim and restructure climate and energy systems so policies are explicitly linked to social, economic, and racial justice.
Thanks to Dean of Natural and Health Sciences Diane Husic for organizing this event, as a result of her collaboration with Dr. Stephens through the National Council for Science and the Environment (now the Global Council) - an organization that tries to bring together scientists, practitioners and policymakers
FILM SERIES (7pm Tuesdays)
Zoom link for all films:  https://moravian.zoom.us/j/97131640178?pwd=VlRXNGUva1pkNGFQdFZkaEtVOUFPUT09
---
March 2: I am Greta (7 p.m., virtual)
I am Greta
A documentary following Greta Thunberg from the very beginning of School Strikes for Climate to the growth of a global youth climate movement (97 min, followed by discussion) Zoom link: https://moravian.zoom.us/j/97131640178?pwd=VlRXNGUva1pkNGFQdFZkaEtVOUFPUT09
---
External Event:
WHEN WORDS AREN'T ENOUGH: THE VISUAL CLIMATE STORY
Tuesday, March 2nd, 2021 3:00 pm 
https://climateone.org/events/when-words-aren%E2%80%99t-enough-visual-climate-story
DESCRIPTION 
While IPCC risk assessments and emission projections can help us understand climate change, they don't exactly inspire the imagination or provoke a personal response to the crisis. The solution? A growing league of storytellers who use photographs, films and the human experience to breathe life into the cerebral science of anthropogenic climate change. Images can tap into our senses and break down barriers that statistics cannot — how far can they go to inspire a global climate response?
Join us for a conversation on the art of visualizing climate change with filmmaker Céline Cousteau, producer and director Davis Guggenheim, and photographer Cristina Mittermeier.
---
Wednesday, Feb. 24 at 7 p.m. 
Inside the Dangerous Rise of Religious Nationalism in the United States
Thanks to everyone who participated in the public talk and dialogue with Katherine Stewart on "The Dangerous Rise of Christian Nationalism in the United States.  For those who would like to view the videotape of her public talk, you can find the link here.  Please note: you will need to access the link through Moravian College; if you need outside access to this link; please contact Sarah Corroda and she can share the link with you.  Thank you again! 
---

Are you trying to better understand what took place in the 2020 election? The Jan. 6 insurrection on the Capitol? Stewart pulls back the curtain on the inner workings and leading personalities of a movement that exploits religion in pursuit of political power. Over the last decades, and by forging alliances between reactionary religious leaders and far-right economic interests, the Christian nationalist movement has evolved into a densely interconnected set of think tanks, legal advocacy groups, networking groups, and policy organizations that has an outsized influence in today's political climate.
This event is sponsored by Moravian's Global Religions and Political Science Departments, and by InFocus Centers of Investigation. For more information, contact Professor of Global Religions, Kelly Denton-Borhaug, denton-borhaugk@moravian.edu. 
---
Tuesday, Feb. 16 at 7 p.m. 
Communicating about Climate Change and Sustainability in a Democracy at Risk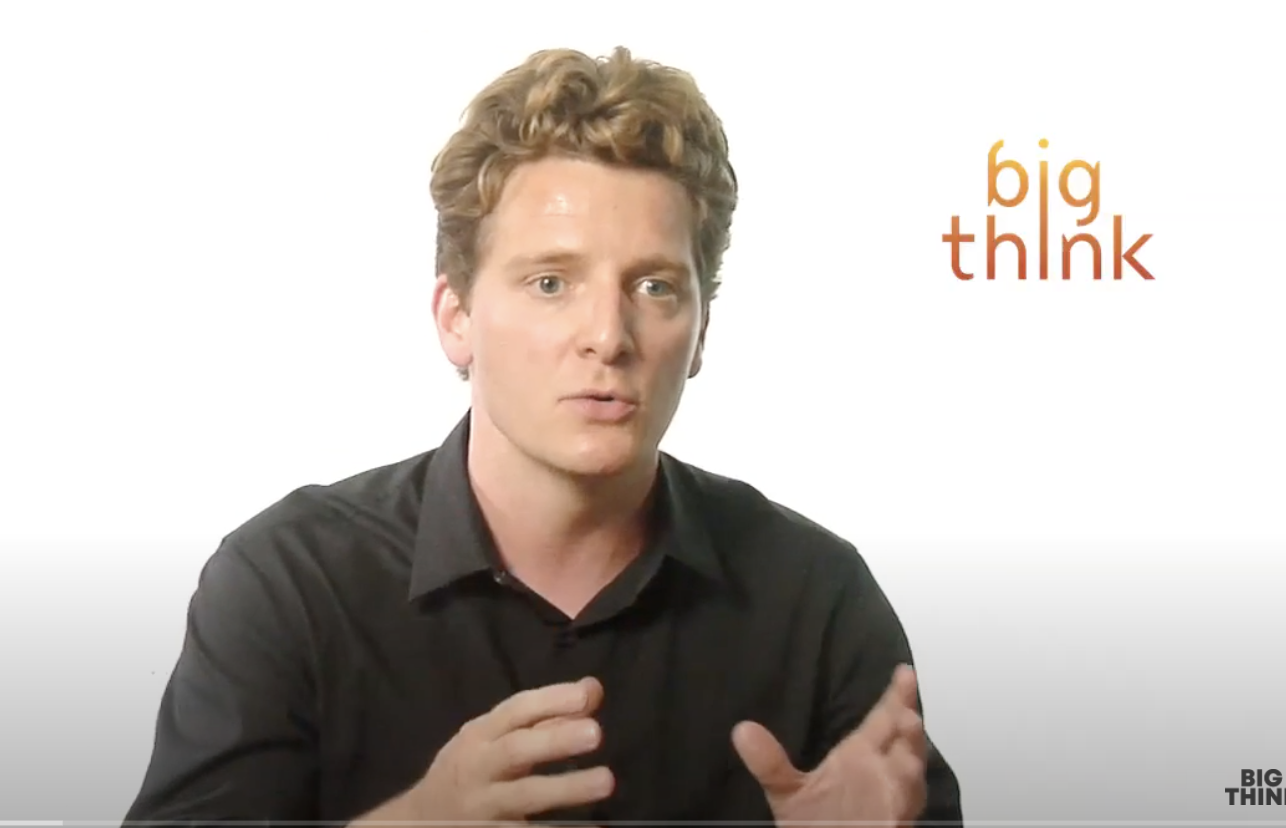 How do the public and decision-makers come to understand complex scientific, environmental, and technological issues? What role do politics, expertise and culture play? Professor of Communication, Public Policy and Urban Affairs at Northeastern University, Matthew Nisbet is a cutting-edge researcher whose work draws on environmental science, philosophy, religion, political science, communication studies and more, to explore "the importance of moderation in politics and life." 
This event is sponsored by InFocus, Arts and Lectures Series, and Department of Environmental Sciences. For more information, contact Theresa Dougal, dougalt@moravian.edu. 
February 2: Yosemite through the Eyes of a Buffalo Soldier (7 p.m., virtual)
This film shows the experiences of a Black soldier as one of the original Yosemite park rangers in 1903 (1 hr, followed by discussion) Zoom link: https://moravian.zoom.us/j/97131640178?pwd=VlRXNGUva1pkNGFQdFZkaEtVOUFPUT09
---
---
Fun for all ages!
December 2: Communicating Science and Mindfulness (7 p.m., virtual)
An invitation from
Drs. Anastasia Thevenin and Kristin Baxter:
Students in "Triumphs and Failures in Science" and "Yoga, Mindfulness and Writing" have been working on self-designed children's books for elementary school kids. Isabel Batres '21 (Biology) has organizied a Zoom event showcasing these books.  We would like to invite you to this fun Story Hour event tonight, Wednesday, December 2 at 7pm! 
--If you have any younger siblings, nieces, nephews, children, grandchildren, neighbors, please pass this on! This will be fun for all ages!
---
November 17: InFocus film: The Story of Plastic (7 p.m., virtual)
Zoom Event Link: https://moravian.zoom.us/j/98768354128?pwd=aXcwWXJtRDc4WWpwdUp1d1V2UDZXQT09 
---
October 27: InFocus film: Honeyland (7 p.m., virtual)
Zoom Event Link: https://moravian.zoom.us/j/98768354128?pwd=aXcwWXJtRDc4WWpwdUp1d1V2UDZXQT09
Honeyland was directed by Ljubomir Stefanov and Tamara Kotevska
When a nomadic family move in and break Honeyland's basic rule, the last female wild beekeeper in Europe must save the bees and restore natural balance. Hatidze lives with her ailing mother in the mountains of Macedonia, making a living cultivating honey using ancient beekeeping traditions. Whenan unruly family moves in next door, what at first seems like a balm for her solitude becomes a source of tension as they, too, want to practice beekeeping, while disregarding her advice. The most awarded film out of this year's Sundance Film Festival, HONEYLAND is an epic, visually stunning portrait of the delicate balance between nature and humanity that has something sweet for everyone.
Sundance Film Festival –WINNER World Cinema Grand Jury Prize: Documentary, WINNER World Cinema Documentary Special Jury Award for Impact for Change, WINNERWorld Cinema DocumentarySpecial Jury Award for Cinematography
Click to See Trailer
---
InFocus Film: Tues. Oct. 20, 7 p.m.   Art 21: Ecology
Tues. Oct. 20, 7 p.m.Art 21: Ecology"Artists explore how our understanding of the natural world becomes deeply cultural. Featuring artists Ursula von Rydingsvard, Inigo Manglano-Ovalle, Robert Adams, and Mark Dion."
See and discuss the film through zoom
---
InFocus is encouraging the Moravian College community members to join the Summit Series put on by Planet Forward in partnership with the National Council for Science and the Environment
Oct. 16-30: Planet Forward Summit Series
The focus of the Planet Forward Summit Series is environmental equity, inclusion, and institutional change - and the narratives around them.  The Summit runs from 1-3 pm ET with speakers from 1-2 pm and student breakouts will follow. Registration to attend the Summit is free.
Highlights of the Summit include amazing change-makers and storytellers: 
October 16:  The Rev. Lennox Yearwood, Jr., founder of the Hip Hop Caucus and Think 100% will talk about environmental equity and "changing the culture" - and how he uses music and story to propel the cause. He calls this "our lunch counter moment."
October 23:  Shirley Collado, President of Ithaca College will tell her story of leading deep institutional change to create a diverse culture and a commitment to environmental justice. 
October 30:  Susan Jin Davis, Sustainability Lead for Comcast, will discuss the media giant's corporate / media commitment and efforts to broaden diversity, awareness, and action in communities across the country.
Also featured are student stories, Planet Forward correspondents, and Storyfest winners who have traveled the world with Planet Forward's team of science communicators and journalists. Read more about the Planet Forward Summit Series and register here. 
You will find this a timely, compelling, and inspiring event series that captures stories that can move the planet forward. NCSE is proud and privileged to partner with Planet Forward as we share value for the role that science plays in service to the environment and society, and the importance of communicating science through story.
---
October 6: From Shallow Sustainability to Deep Sustainability: Our Common Future Requires Environmental Justice (Dr. Sam Grant, 7pm)
"I can't breathe" forms an intersection of environmental justice and social justice. Sam Grant works with frontline communities that are disproportionately impacted by environmental issues, yet historically excluded from the conversation. He directs an organization, MN350.org, that works to "ensure that all voices — white, black and brown; indigenous and immigrant; rural and urban — are heard and honored in securing a safe climate."  
---
September 29: InFocus film: Mossville (7 p.m., virtual)
Zoom Event Link: https://moravian.zoom.us/j/98768354128?pwd=aXcwWXJtRDc4WWpwdUp1d1V2UDZXQT09
"Mossville, Louisiana: A once-thriving community founded by formerly enslaved and free people of color, and an economically flourishing safe haven for generations of African American families. Today it's a breeding ground for petrochemical plants and their toxic black clouds. Many residents are forced from their homes, and those that stay suffer from prolonged exposure to contamination and pollution. Amid this chaos and injustice stands one man who refuses to abandon his family's land - and his community. "
Click to See Trailer
---
September 24: The Use of Climate Models in the Simulation and Projection of Climate Change (Laura McBride'16, 5:15pm)
Zoom Event Link: https://moravian.zoom.us/j/95920710491?pwd=VmQ0ZjNyVUlla0Z6T1l5MmNKL1NoUT09
As a 2016 graduate of Moravian College, McBride's PhD research is focused on developing and evaluating climate models to determine how effective the Paris Climate Agreement pledges will be at keeping global warming to only 2 degrees Celsius above pre-industrial temperatures. Starting with the basics of climate science, she will describe the role of models in science research.
---
InFocus Film: Sept. 15, 7 p.m. The True Cost
Tues. Sept. 15, 7:00 pm
This is a story about clothing. It's about the clothes we wear, the people who make them, and the impact the industry is having on our world. The price of clothing has been decreasing for decades, while the human and environmental costs have grown dramatically. The True Cost is a groundbreaking documentary film that pulls back the curtain on the untold story and asks us to consider, who really pays the price for our clothing? Filmed in countries all over the world, from the brightest runways to the darkest slums, and featuring interviews with the world's leading influencers including Stella McCartney, Livia Firth and Vandana Shiva, The True Cost is an unprecedented project that invites us on an eye opening journey around the world and into the lives of the many people and places behind our clothes." [From https://truecostmovie.com/]
---
September 3: Jonathan Safran Foer, author of our first year reading We are the Weather: Saving the Planet Begins at Breakfast (Thursday, September 3,  7–9:30 p.m. )
InFocus Kickoff! Jonathan Safran Foer, author of our first year reading We
are the Weather: Saving the Planet Begins at Breakfast (7pm).
Foer is a bestselling novelist who has turned his focus to environmental issues. In We are the
Weather, he addresses the question of how people can know about climate change and yet not
believe in it deeply enough to take any action. The entire first year class will participate in this
special event featuring Foer at Moravian College, by providing questions for the Q&A following
his talk. These questions are drawn from students' summer writing assignment.
About Jonathan Foer: Award-winning, bestselling author Jonathan Safran Foer engages audiences in thoughtful dialogue on the environment, culture, and society. His books include Everything is Illuminated, Extremely Loud and Incredibly Close, Here I Am, Eating Animals, and We Are the Weather.
---
September 1: How to Let Go of the World and Love All the Things Climate Can't Change (Film screening, Tuesday Sept. 1,  7-9:30 p.m.)
Zoom Event Link: https://moravian.zoom.us/j/98768354128?pwd=aXcwWXJtRDc4WWpwdUp1d1V2UDZXQT09