InFocus Town Hall Spring '20
CONGRATULATIONS AND THANK YOU TO ALL OF OUR INFOCUS TOWN HALL PARTICIPANTS  
Please learn more about the research and ideas that were shared throughout the event by clicking on the links below: 
2020 Online InFocus Town Hall Gallery Insights and Ideas about Action and Advocacy
2020 Online InFocus Town Hall website
---
InFocus Town Hall Spring '20: April 23, 2020
Fifteen courses representing diverse disciplines, and including over 200 students, will develop research projects that link the topic of each course with urgent questions and challenge areas of InFocus: War, Peacebuilding and the Just Society; Scarcity: Poverty and Inequality; Sustainability; Health and Health Care. On April 23rd, these students will come together to share their research and to hear and learn from one another, together with Moravian faculty and expert consultants from our wider community. Our InFocus Town Hall is part of the process of building knowledge that will help us address society's greatest needs. 
Please feel free to view photographs of the 2019 InFocus Town Hall event: Town Hall 2019 Photographs
Speak with any members of the InFocus Team if you are interested in participating in this opportunity in the future! The Town Hall Model has been written up by The Association of American Colleges & Universities (AAC&U) as a wonderfully promising venue that deepens student learning, creates stronger and more beneficial relationships with community partners, and increases student engagement.
According to the AAC&U, "As one student noted after participating in a Town Hall, 'I feel like the short two hours I spent in the discussions made me really open my eyes to [the fact] that there is a world out there and we can make it a better place … [the Town Hall Meeting] has made me want to be a more educated person about current events.' The self‐view expressed here indicates a sense of civic efficacy—the belief that one can participate in public life in ways that make a positive difference … [Town Halls help to encourage] an emerging positive possible self: a person with a future in the world, who can contribute to the larger good in the company of others, and who has an understanding of and a stated commitment to an ongoing process of remaining informed about current events as part of the path to reaching and becoming this future self." (Thia Wolf, "The Town Hall Meeting: Imagining a Self Through Public-Sphere Pedagogy," AAC&U 02/08/2018)
InFocus Town Hall Courses, Spring 2020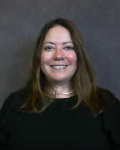 Louise Keegan, Program Director Speech-Language Pathology 
Susy Keller, Clinical Coordinator, and Assistant Professor of Rehabilitation Sciences
Monica Kaniamattam, Assistant Professor of Speech-Language Pathology
Town Hall course: "Acquired Communication Disorders"  
Kelly Denton-Borhaug Executive Director; Professor, Global Religions and Peace and Justice Studies 
Town Hall course: "Banning the Bomb: Cross-World Collaboration to Address Nuclear Weapons"  
Yosung Song, Assistant Professor of Education
Town Hall course: "Culture, Community, and Diversity: Introduction to Critical Teaching"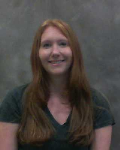 Laurie Kahn, Assistant Professor of Education
Town Hall course: "Effective Inclusionary Practices"
Franca Roibal Fernandez, Visiting Instructor of Spanish Dept. of Modern Languages & Literatures
Town Hall course: "Immigration, Exile, and Internal Displacement in Latin American and Latino Literature"
Carol Moeller, Associate Professor of Philosophy
Town Hall course: "Intro to Africana Studies"
Cecilia Fox, Professor of Biological Sciences
Sarah Johnson, Associate Professor of Psychology
Town Hall course: "Neuroscience Seminar"  
Cathy Coyne, Associate Professor of Practice - Public Health
Town Hall course: "Professionalism in Public Health"  
Stacey Zaremba, Professor of Psychology 
Town Hall course: "Psychology of Women"  
Jane Berger, Assistant Professor of History
Town Hall course: "Race and Citizenship in Modern U.S. History" 
Angela Fraleigh, Associate Professor of Art
 Town Hall courses: "Studio Thesis", Capstone course & "The Feminine Dilemma", Honor's Thesis 
Anastasia Thévenin, Assistant Professor of Biological Sciences  
Town Hall course: "Senior Capstone Seminar: Cancer Biology"  
Christopher Shorr, Associate Professor of Theater Arts 
Town Hall course: "Writing for Stage and Screen"
Yayoi Kato, Assistant Professor of Political Science 
Town Hall course: "East Asia and the Future"
Karen Groller, Assistant Professor of Nursing 
Town Hall course: "Applied Research in Nursing"
Sandra Aguilar-Rodriguez, Associate Professor of History
Town Hall Observation course: "Modern Latin America"
Pamela Z. Adamshick, Associate Professor of Nursing
Paulette Dorney, Assistant Professor of Nursing
Town Hall Observation course: "Applied Research Practicum "